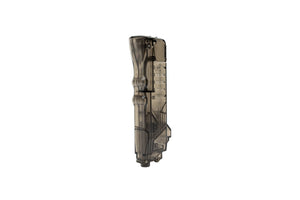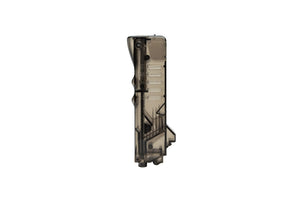 BB Speedloader Gen. 2
Accessory
Gen 2 has an upgraded all metal pushrod for improved performance and more solid feel and reliability. Internal surfaces were redesigned resulting in improved BB flow so you can have a seamless loading experience. Time to get back to shooting.
Description
This speedloader is compatible with .177 (4.5mm) BBs only. Works with magazines that take .177 cal BBs. This speedloader comes standard with the 400e. Compatible with most .177 BBs.

OPERATION Open top lid to compartment and load BBs into chamber. The BB plunger will function better if you only load it to the 200 BB mark. Each compression of the rod will load 5 BBs into your magazine.

MATERIALS Lightweight plastic external housing so that you can clearly see how many BBs you have remaining. The all metal plunger or push rod makes for quick and easy loading of BBs into whatever you are loading.

STYLE Designed for an ergonomic grip and functional use. The new steel rod is more durable and will allow for many years of reliable use
Shipping & Returns
SHIPPING POLICY (READ FULL SHIPPING POLICY HERE)
FREE ground shipping on any order $50 and up shipped to the contiguous United States.
Barra Airguns ships only to consumers that reside in the United States with a physical address (no PO boxes).  Please email help@barraairguns.com for inquiries about international shipping. 
In-stock merchandise will normally arrive in 3-6 business days (AK & HI add 7 days). Holidays may delay shipping. Shipping charges depend on destination and item weight.
It is your responsibility to know the laws in your state, county, and city and to fully comply with them.   Barra Airguns does not authorize that you may legally purchase, possess, carry or utilize air rifles, air pistols, pellets, or any other items, which you may order from Barra Airguns or one of its websites. 
RETURN POLICY (READ FULL RETURN POLICY HERE) 
If you are not satisfied with the original condition and/or performance of the item(s) purchased from a website of Barra Airguns you may return the item within 30 days from ship date for a refund or replacement. To qualify for refund or replacement, items must be returned in their original packaging with all tags and stickers attached. Once we approve your request, return unused items, in the original box with all accessories, warranty cards, owner's manuals, etc. within 30 days for an exchange or refund. You will need to put your boxed item in a separate box to ship so that the packaging it stays in mint condition. We will charge a restocking fee for any damaged packaging. 
Ship returns to Barra Airguns via UPS, FedEx or USPS Priority Mail for tracking/confirmation purposes. Use this address: Barra Airguns. 11427 N Highway 59, Gravette, AR 72736
Returns without the complete original packaging may not be accepted. 
Shipping and handling is non-refundable except in the case of defective merchandise shipped within the United States. Shipping for returned merchandise should be pre-paid. 
Please allow 2-4 weeks from the date we receive the return for credit or refund. We assume no liability for loss or damage of returned packages. We recommend you purchase insurance from your shipper. Returning merchandise nullifies your ability to take advantage of any promotions or rebates that may be associated with it.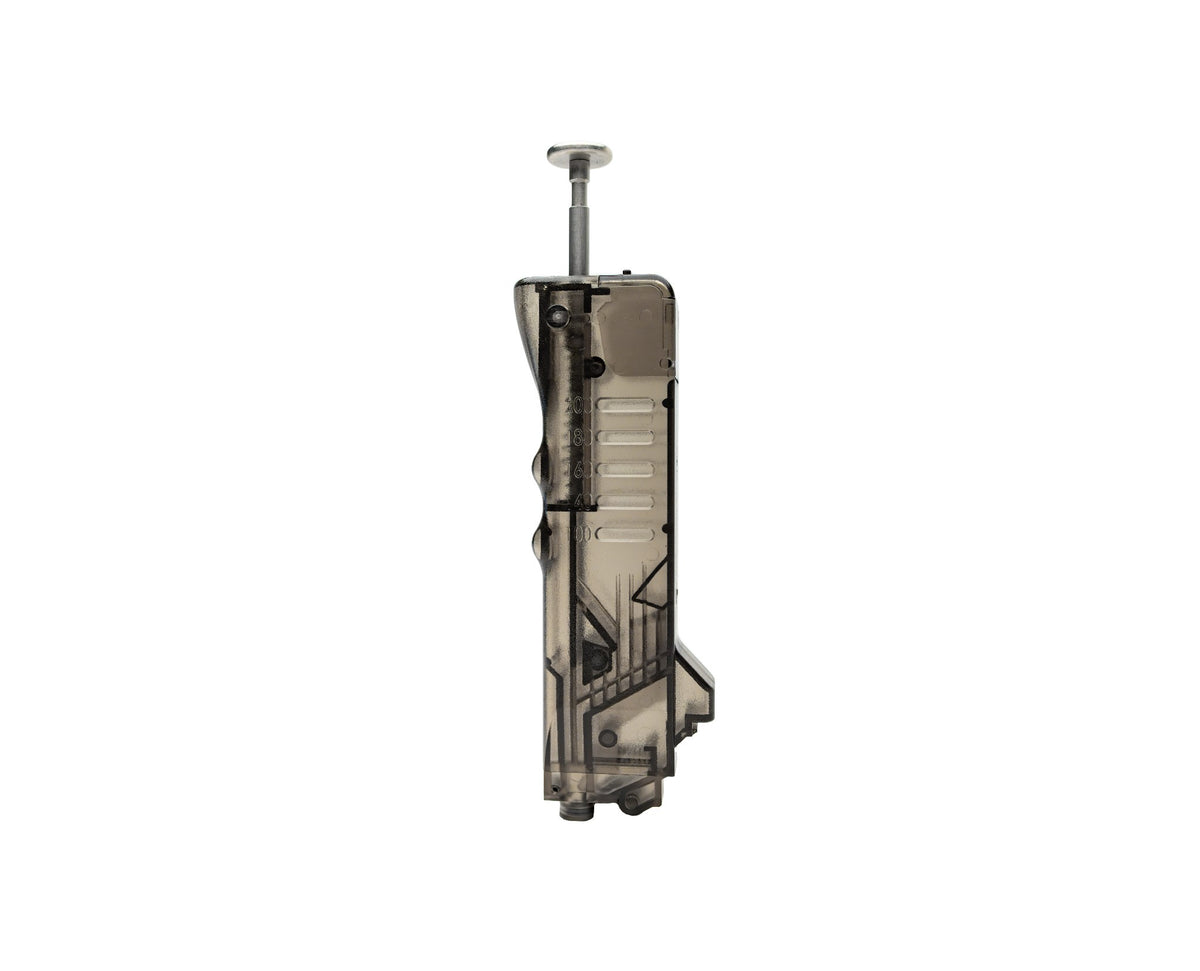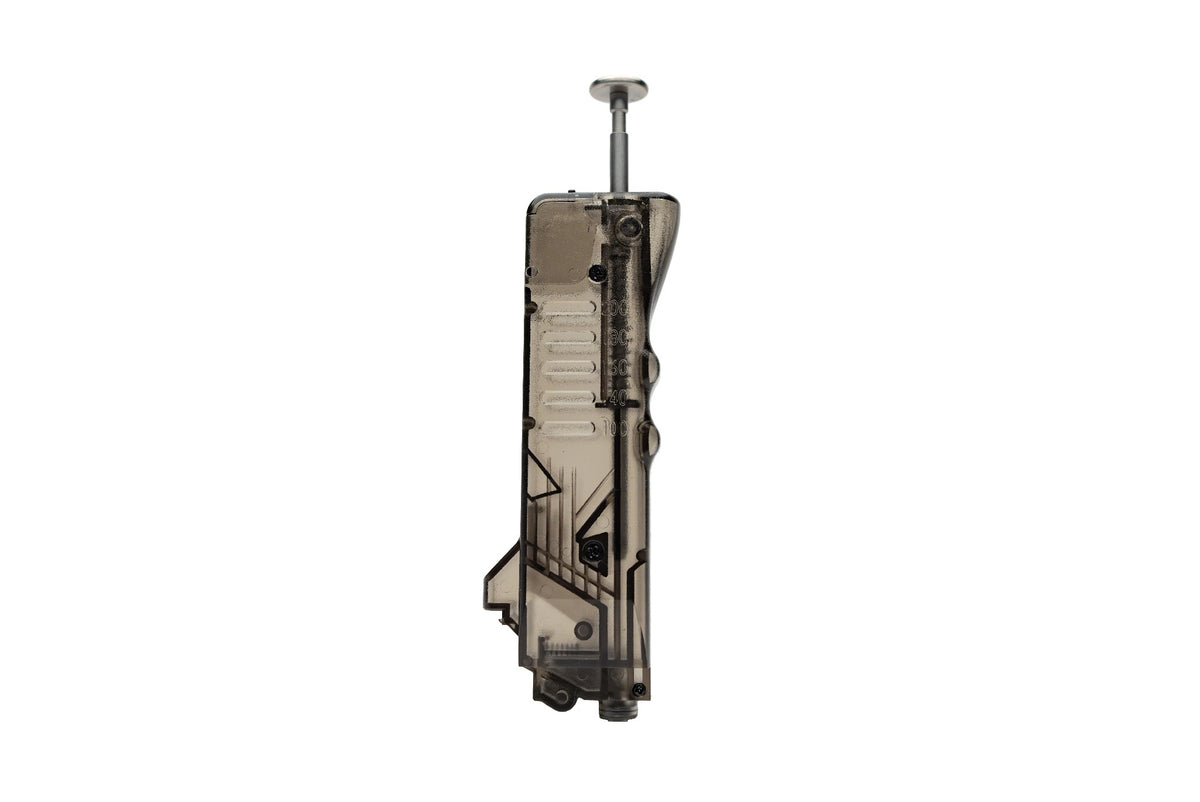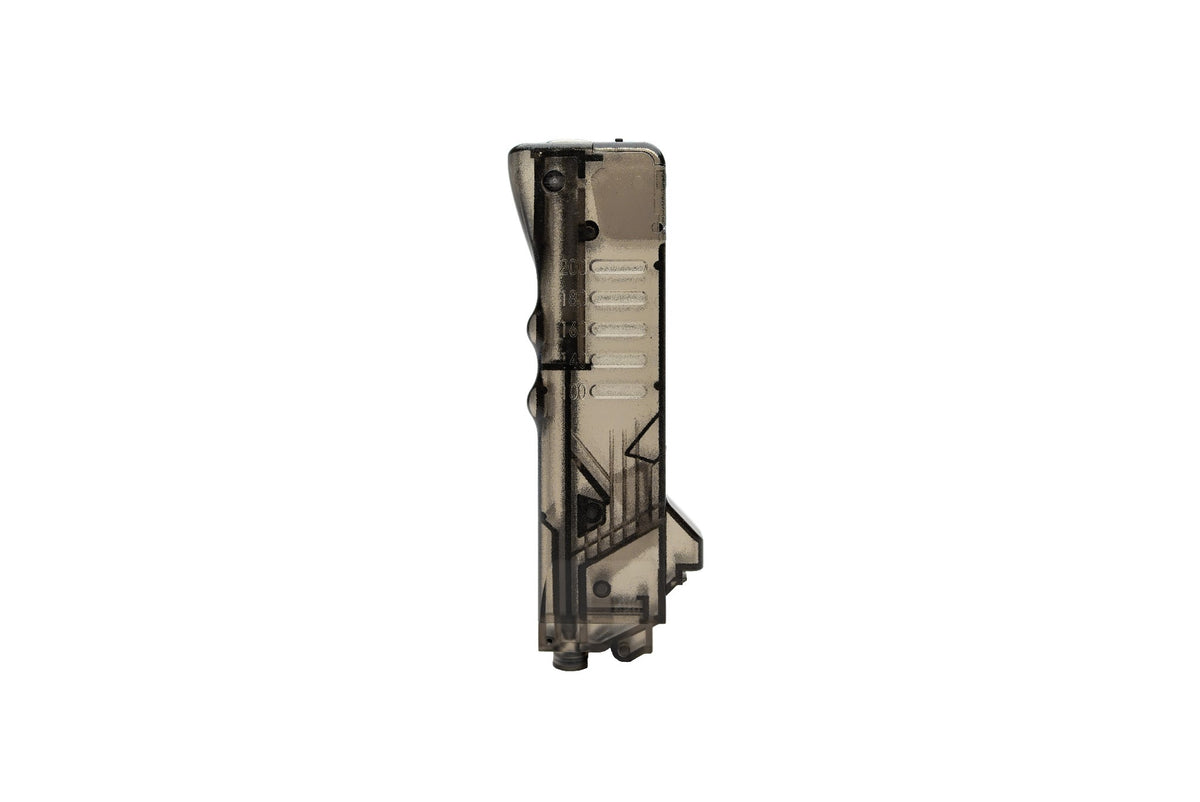 At least it works.
Okay, I bought an extra one of these since I didn't feel that the one that came with it would hold up very long. I had problems with BBS getting stuck and was a bit frustrated until I found out the best was to load the magazine with it. The trick is to tilt the magazine & loader at about a 45 deg. angle with the plunger side facing up while shaking the two. This prevents the plunger from jamming against the BBs entering the shoot where BBS are being fed from the reservoir.
In my opinion the Barra
speed loader works well. I ensure that the screws are snug and I spray silicone into the loader. I let it dry a few days before use. Doing this, it works very smoothly.
5☆ company Barra!
I'll soon own a second 400e any day now,with that being said I have 3 magazines and 2 Speedloaders about to add to those numbers, Barra makes great plinkers for the whole family to enjoy and learn with,And they stand by their customers and products, other companies need to take note of this Barra leads the industry of bb guns.5☆ company
With Some Practice It Works Fine
The 400e BB loader is a necessary device to load the mags. It is a bit challenging at first since it has some quirks. Here are some suggestions: You can fill the loader with BBs, but don't put more than 6-7 BBs into the loading slot at a time. Too many will cause the plunger to bind. Shake the loader if you do get a jam. All BBs are not accurately sized and every now and then a slightly larger one will jam where they funnel into the slot beneath the plunger. Don't use excessive force on the plunger or it will break. Be patient and after you use it, you'll find it actually works quite well. Finally, get a spare loader.
BB Speed Loader
This is a must for quickly loading the 50 BB mag. I have found that it is easier to load bbs of the speed loader is is turned 45 degrees. The BBs do get jammed frequently, so I generally tap it against a hard surface as trying to force the plunger would definitely break it.