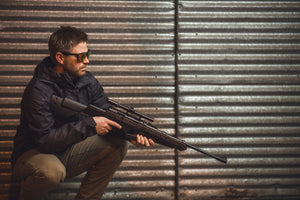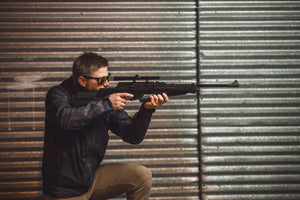 The 900
Pellet Rifle
The Sportsman 900 Air Rifle is geared up for long-distance with multi-pump lever action to keep you shooting all day. The Sportsman 900 has plenty of power to shoot BBs and pellets up to 800fps. You'll consistently hit your targets thanks to the 20" rifled barrel, 4x15 scope, and adjustable fiber optic sights.
Whether you're in the backyard or at the shooting range, the Sportsman 900 has the power and accuracy to paint targets all day.
Description
The 900 is widely considered our most tried and true multi pump pneumatic air rifle.  It's consistent performance, along with its rugged and versatile design have made it one of the most popular pneumatic air rifles in North America.  
OPERATION   The 900 uses a variable power, multi pump pneumatic powerplant. The pump arm can be pumped 1 to 10 times to reach a maximum velocity of 800 FPS, making it capable of long rang target practice or short range, small game hunting. 
MATERIALS   The 900 is purposefully a budget friendly air rifle, but was consciously designed and rigorously tested.  The stock is made from a thick wall ABS plastic with a subtle texturized finish.  The 20" rifled barrel is constructed of stainless steel and nestled inside an aluminum barrel shroud. 
STYLE   The 900 design was inspired by modern sporting rifles. It has a pistol grip handle and a drop stock to allow for a good line of sight when shouldering the rifle.
Shipping & Returns
SHIPPING POLICY (READ FULL SHIPPING POLICY HERE)
FREE ground shipping on any order $50 and up shipped to the contiguous United States.
Barra Airguns ships only to consumers that reside in the United States with a physical address (no PO boxes).  Please email help@barraairguns.com for inquiries about international shipping. 
In-stock merchandise will normally arrive in 3-6 business days (AK & HI add 7 days). Holidays may delay shipping. Shipping charges depend on destination and item weight.
It is your responsibility to know the laws in your state, county, and city and to fully comply with them.   Barra Airguns does not authorize that you may legally purchase, possess, carry or utilize air rifles, air pistols, pellets, or any other items, which you may order from Barra Airguns or one of its websites. 
RETURN POLICY (READ FULL RETURN POLICY HERE) 
If you are not satisfied with the original condition and/or performance of the item(s) purchased from a website of Barra Airguns you may return the item within 30 days from ship date for a refund or replacement. To qualify for refund or replacement, items must be returned in their original packaging with all tags and stickers attached. Once we approve your request, return unused items, in the original box with all accessories, warranty cards, owner's manuals, etc. within 30 days for an exchange or refund. You will need to put your boxed item in a separate box to ship so that the packaging it stays in mint condition. We will charge a restocking fee for any damaged packaging. 
Ship returns to Barra Airguns via UPS, FedEx or USPS Priority Mail for tracking/confirmation purposes. Use this address: Barra Airguns. 11427 N Highway 59, Gravette, AR 72736
Returns without the complete original packaging may not be accepted. 
Shipping and handling is non-refundable except in the case of defective merchandise shipped within the United States. Shipping for returned merchandise should be pre-paid. 
Please allow 2-4 weeks from the date we receive the return for credit or refund. We assume no liability for loss or damage of returned packages. We recommend you purchase insurance from your shipper. Returning merchandise nullifies your ability to take advantage of any promotions or rebates that may be associated with it.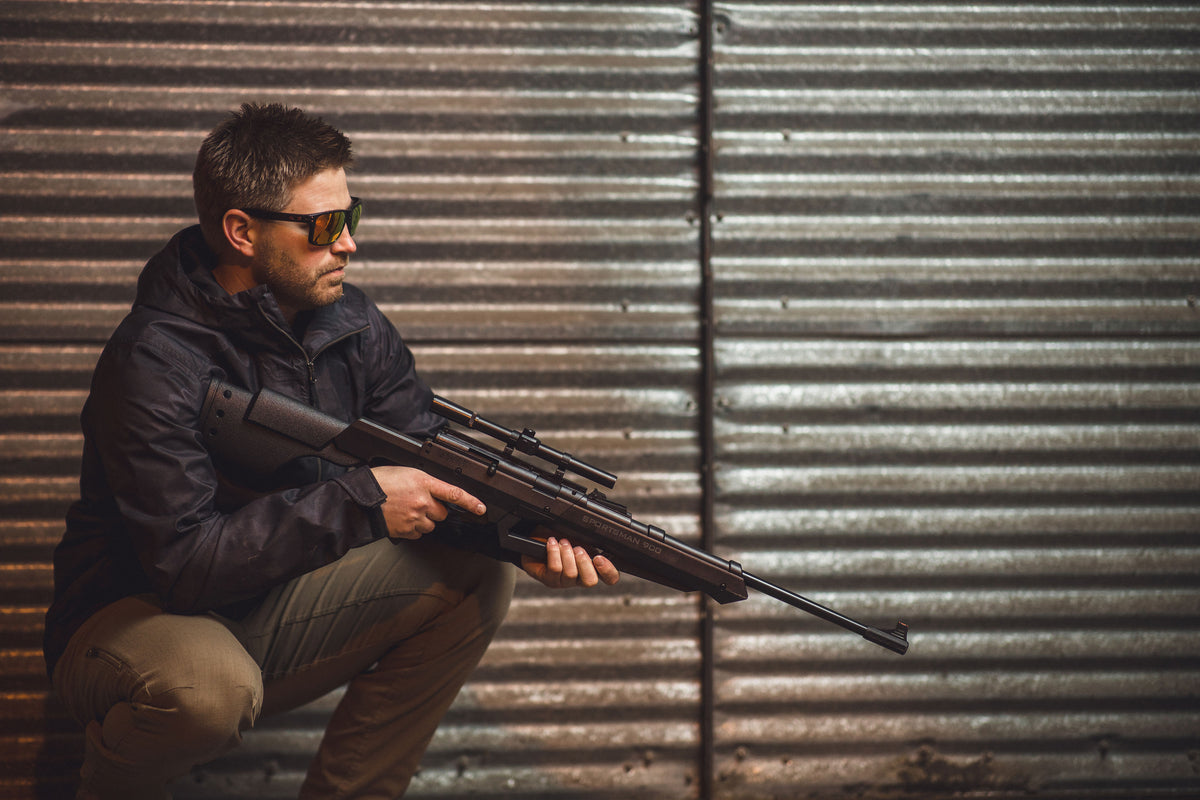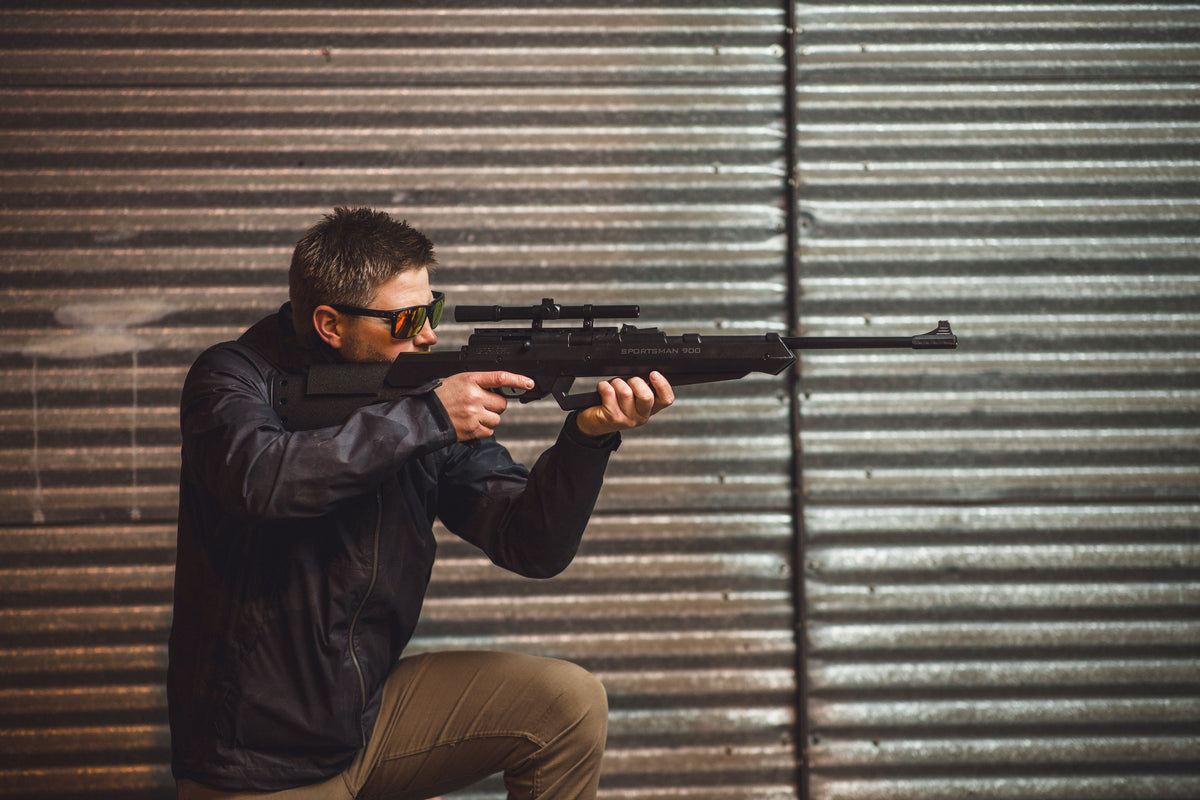 The 900 is a great multi-pump for all ages
For the price, the 900 delivers on everything you would want in a budget air rifle. Great accuracy, power and ease of use. The pistol grip makes it easy for younger individuals to handle, as well as the ease of pumping the gun.
Make no mistake, this isn't only for the younger individuals, this is great for all ages to enjoy.
While the gun is mainly plastic construction, it's quite solid for what it is. If I had any complaints, it would be loading a pellet into the gun. For larger hands, it will be tricky to load a pellet into the small opening.
Since this gun also shoots bbs, it presents another problem when loading a pellet. There is a small opening inside of the breach where the bbs load into the chamber and this presents an issue where if the bolt is all the way back, a pellet could fall into that hole. The easy solution is to make sure you leave the bolt just far enough forward to block that small hole inside. Of course if you are shooting bbs only, this will not be an issue.
Aside from that, this is a great airgun. That small issue isn't enough to hinder your experience with this rifle. The pros absolutely outweigh the cons here.
For the money, you can't go wrong.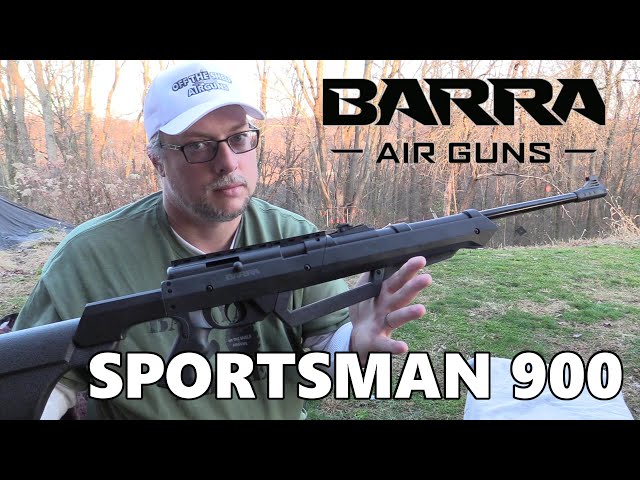 Barraairgun 900 pellet rifle Sportsman
I definitely love this gun it has an amazing accuracy im definitely going to be using it alot for practice thank u guys u guys do amazing job with your guns
Bad Scope
Bought 2 900 guns and both scopes were junk. Can not adjust. Could not hit targets at all. So looking for different scopes. Other than scopes gun shoots great
Sportsman 900 rifle
First off this is a perfect rifle for teaching gun safety and leaning to aim both with iron sight and scope i also like the fact that the pump is very easy to use only downside I see is im not a fan of the safety on this weapon not really standard so it doesn't feel right or safe . All in all great product look forward to purchase more in the future!
excellent gun
light and powerful great little air gun grate for kids and grown ups